The Best Solutions For Your Car Safety And Economic Concerns
It is not uncommon that rock chips unexpectedly fly and hit on your automotive glass on road. These fragments cause damage (cracks, notches, etc.) to the automotive glass, not only influencing safety and appearance, but leading to a loss of money.

A glass protection film is a special film to protect auto glass against external factors. It serves as an additional protection layer for the surface of automotive glass and enhances the strength of glass so as to prevent the damage (rock chips, stars, pitting and bull's eyes) caused by unintentional terrors. If an accident occurs, the film prevents glass shattering and protects passengers. Aside from that, it reduces the inflow of harmful solar infrared rays and UV rays, maximizes energy efficiency and helps to make a more comfortable driving environment.

Clif Designs Glass Protection Film with excellent transparency and visibility has resistance for external impacts and scratches. Compared to other brands of automotive glass protection glass film, it is recognized to be cost-effective in the highest level. It is the best solution to secure your safety and reduce your loss of money for car management.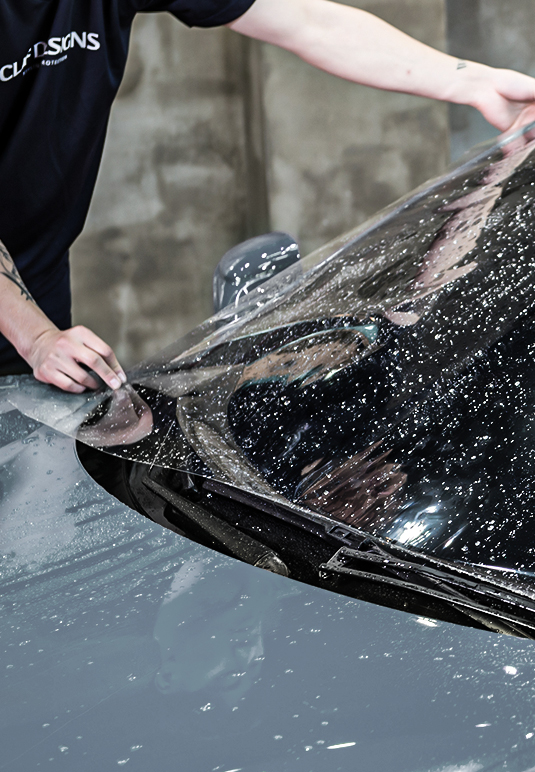 Various Line up

Glass Protection
Film